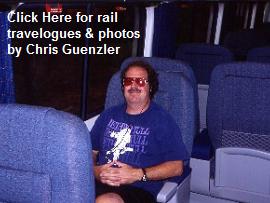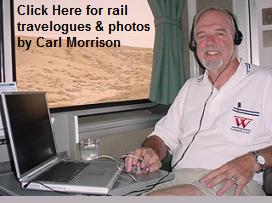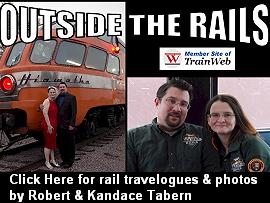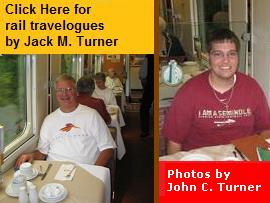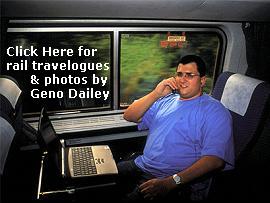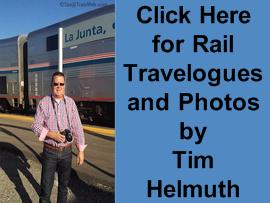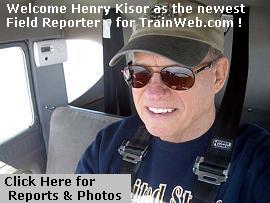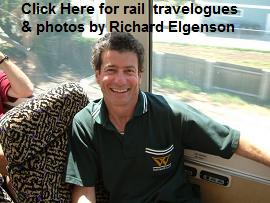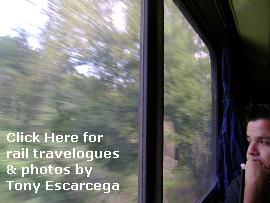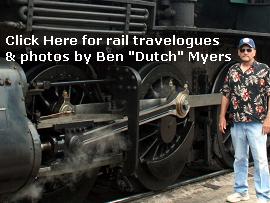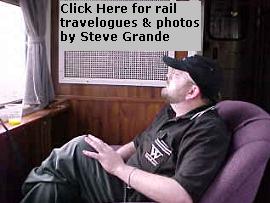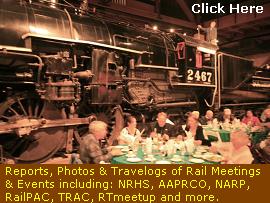 The primary focus of this website is Amtrak and VIA Rail, including schedules, accommodations, route guides, travelogues, examples of costs, thousands of rail travel photos, video clips, helpful hints, book suggestions, tipping and other onboard customs. However, a considerable amount of information and links are also provided for traveling by rail in Mexico, South America, Europe, Russia, China, Siberia and the rest of the world, including travelogues and photos. Links are featured to travel agencies and excursion companies with extensive rail travel and rail tourism experience throughout the world.
Click Here For Previously Featured Travelogues
Rail Travelogues & Photos:


When thinking about rail travel, please consider our rail travel sponsors:

Sponsor Travel Agencies With An Expertise In Rail Travel:




Sponsors Specializing in Organizing and Providing Railtours:


| | |
| --- | --- |
| General Rail Travel Resources: | General Rail Travel Information: |
| | |
| --- | --- |
| General Rail Travel Links: | Other Rail Related Links: |
---
Click on the below images to visit our rail magazine promotion trading partners:

(Click here to add your print rail magazine.)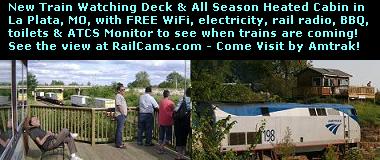 Click below for pages in the directory of TrainWeb sites:
Why this ad?